Awesome AI Bootcamps For College Students
College students interested in developing a career in Artificial Intelligence, Data Science or Analytics can find themselves without quality guidance.
This is where Industry leaders can come in to help students find a path that is without many distractions.
One such industry leader helping students is Harsh Singhal.
Harsh Singhal spent over a decade working in the Bay Area, California as a Data Science and Machine Learning professional. Harsh worked at companies like LinkedIn and Netflix where he developed impactful solutions that used data science and machine learning to drive key business outcomes.
Harsh Singhal was inspired to relocate to India in 2021 to contribute to India's AI journey. Today, Harsh is the Head of Data Science and Machine Learning at Koo, the #1 social media company in India.
Harsh has made it his mission to help students build careers in Data Science and Artificial Intelligence. As part of this initiative, Harsh conducts seminars for students on Artificial Intelligence.
These seminars are very interactive and inspire students to go back with a lot of ideas and thoughts that encourage them to build their skills in Data Science and AI.
Typically held for 60 to 90 minutes a seminar focuses on some popular applications of Artificial Intelligence that we see all around us. From recommendations on e-commerce stores to devices that can respond to our conversations, students are given a broad overview of AI.
The seminar also draws the arc across various milestone technologies over time that led to the development of AI today.
A recent seminar at MSRIT conducted by Harsh Singhal on AIML - The electricity of the future took students on a journey from the earliest technology revolutions powering the Internet to Artificial Intelligence today.
The seminar is a great way for students to appreciate the changes technology brings to the world. Artificial Intelligence is a paradigm shift to solve a lot of problems that until today were hard to solve.
Harsh Singhal was kind to share the seminar presentation here for others to read.
After the seminar students were eager to learn more and Harsh was invited to come back and deliver a working session with the students.
Working sessions are conducted in a Computer Lab. These sessions are very very interactive and students are taken through an extensive survey of the industry.
Don't expect these working sessions to be like classroom lectures. Students are teamed into groups and select a team name and a mascot. Each team decides on a dataset from Kaggle and the kinds of questions they would like to answer using Analytics and Machine Learning concepts.
Harsh motivates students to take a long-term view of their careers right from the first day of college. These working sessions encourage students to work with their team as though it is a startup and build a data product at the end of their semester.
In one such session held recently at MSRIT, Bengaluru, Harsh was impressed with students choosing diverse datasets like Diamond prices, customer attributes, and Amazon reviews. Students were excited to continue their learning process with their teams to eventually develop a data product by the end of the semester.
AI working session syllabus 👇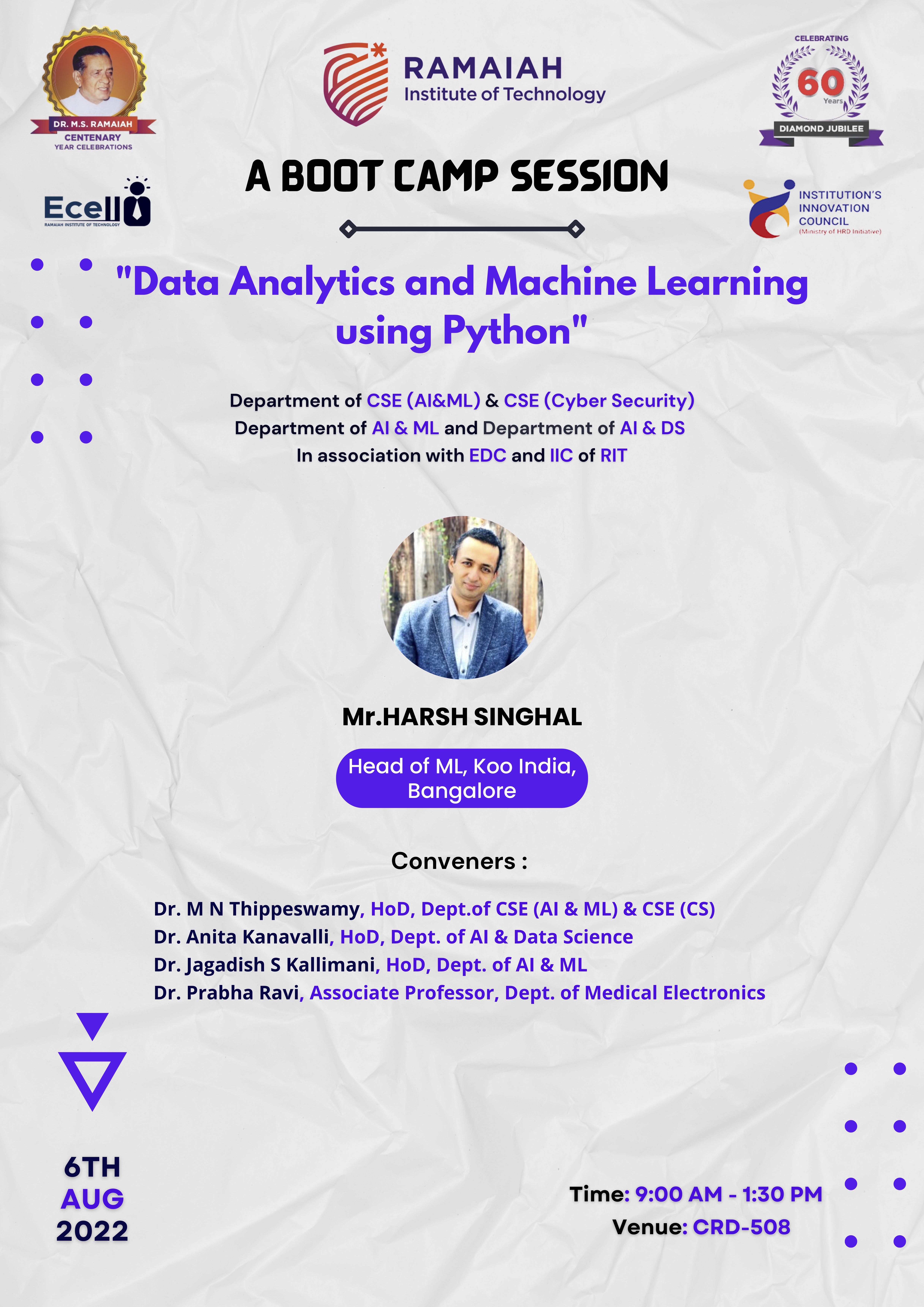 Feel free to connect with Harsh Singhal if you would like your students to be inspired by a seminar on building a career in AI from a global AI leader.
Harsh delivers two flavors of seminars. One is geared toward students with a technical background and another to students with a business background.
Please support our publication by signing up for our newsletter. Your support motivates us to keep bringing you practical articles on data science and technology to improve your learning and career journey.
Thank you for reading.